[block id="blogads"]
Since the launch of the Sex Doll Experience Center, the new concept of erotic adult products has become popular in many Chinese cities such as Shanghai, Suzhou, Hefei, Shenzhen, and Dongguan. People can experience sex dolls by paying the associated fees.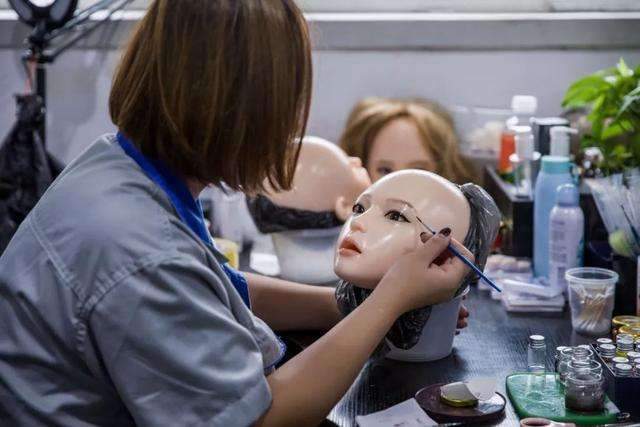 A shop owner in Shanghai said that their sex doll rental shop has different styles of sex dolls: BBW, anime, celebrities, big breasts, big butt sex dolls, etc. There are many customers who consult every day, and the business can still maintain the shop. In daily operations, The staff in the store said that customers who arrive at the store will provide some snacks and drinks first.
These stores first appeared in urban villages or remote residential areas. There are no obvious signs outside, and they can be found on the "Meituan" and "Dianping" apps. However, some stores were not searchable on mobile phones some time ago, which means they may no longer be open. This may be due to increased media coverage.
It is worth noting that some sex doll experience shops do not have business licenses issued by relevant departments, and some have been found to have business licenses for medical care or foot massage. What's more, the hygienic conditions of most sex doll experience halls are far from unqualified, and the store owner's limited willingness to verify the identity of customers may lead to the entry of minors, but it is unclear whether this model should be considered illegal.
Peng Xiaohui, a sexologist at Central China Normal University, believes that these sex doll companies play an active role in promoting economic development, employment, social stability, and promoting sex education. So he wants these companies to scale.
"It doesn't cause harm to others or public property, meets people's normal needs, and even helps prevent sexual crimes." Single bachelors, married couples, and some disabled people who can't form long-term relationships, can spend a period of time time. Think of sex dolls as a fixed couple in time. "He said.
He suggested that relevant departments should issue licenses to operators, formulate relevant regulations, and put an end to violations of laws and regulations. Ideally, every sex doll experience should have a professional to teach people the correct understanding of sex dolls, and minors are strictly prohibited.
At present, the market supervision department has not announced clear regulations prohibiting such services. However, it has also been argued that if there is no threat to moral or legal values, and good hygiene and privacy protections can be ensured, there is no need for a legal assessment of these companies.
Experts believe that this is a recognition of human nature. The government should formulate some rules to allow relevant adult product companies to develop reasonably, rather than intervene excessively.
The public is divided on the provision of such services. Some people think that this violates public order and good morals, and some people think that ordinary people should allow such enterprises to develop, because they can meet the requirements of some people, and the enterprises will not hurt actual people.
Some netizens expressed concern about the lack of sanitation facilities in sex doll rental shops and the intensified discussion of social ethics that followed. They believe that if these stores can maintain good sanitation and disinfection processes, this could be a good way to reduce crime, and as long as they operate legally, it will be a positive business risk.
Many netizens suggested that instead of considering a blanket ban, the authorities should guide businesses on how to operate legally with proper health guidance and supervision.
One netizen commented: "We can't completely ban it, we need to recognize people's normal physiological needs."